The town of Beacon, New York provides a picturesque, walkable getaway with delicious restaurants and cafes, funky shops, and ample access to art and nature. Just over an hour driving from Montclair or an easy train ride from New York City, Beacon is the place to be this summer for a slower pace, creative exploration, and stunning vistas.
The settled community of Beacon dates back to 1709 though it became Beacon in 1913 with the merging of Matteawan and Fishkill Landing. In the 1920s, Beacon was the hat-manufacturing capital of New York. The name Beacon is derived from the signal fires George Washington's troops lit atop Mount Beacon during the Revolutionary War. Today it is the place to go for unbeatable Hudson River views, an eclectic Main Street, and foodie fun. Read on for a guide on how to plan your own perfect Beacon day. 
MG Pro Tip: Tuesdays and Wednesdays tend to be quieter in Beacon so if there are certain locales high on your visit list, call to make sure they'll be open when you go.
Things to Do
A castle in the Hudson Valley? Yes! And it's on its own island. Take a boat from Beacon to be guided on a walking tour of Bannerman Island and Castle to learn all about this stunning gem, rich with history and beauty.
Clutter Gallery is a funky, fresh gallery with rotating exhibits "focused on showing quality work by both established and emerging artists in the fields of toy design & customization and modern pop & lowbrow art." The Gallery's exhibits are always free and always changing, so be sure to check the calendar for what's on display.
For hand-crafted spirits, look no further than Denning's Point Distillery. The Distillery uses locally-grown grains and an appreciation for the Hudson Valley's history and people to "craft award-winning spirits that resonate both in the mouth and in the heart." Seating for tastings and cocktails is first-come, first served.
Read More: Your Day Trip Guide to Summit, New Jersey
Dia:Beacon is located mere steps from the train station and helps give Beacon its artistic reputation. This cutting-edge museum features art from the 1960s through today and occupies a former Nabisco box printing factory. Sadly, no Oreos remain. However, "each gallery was designed specifically for the installation of one artist's work" making the art experience truly unique.
Happy Valley Arcade Bar boasts classic and emerging arcade cabinets and pinball machines.  There is charming outdoor seating and a nice selection of food and drinks to enjoy before declaring "game over!"
Beacon's Hudson River Parks showcase the Hudson River in all its stunning glory. Pete and Toshi Seeger Riverfront Park, Scenic Hudson's Long Dock Park, and Dennings Point State Park comprise Beacon's trifecta of breathtaking views and nature escape.
Marion Royael Gallery's tagline is "Everybody loves you here" and features unique exhibitions from a variety of artists.
Story Screen Beacon Theater is beautifully renovated to capture Hollywood charm and film appreciation. Just out front is Wonder Bar, art-deco reimagined, with a vast menu of drinks and snacks. Catch a flick in the theater or at their nearby drive-in site.
Where to Eat
Big Mouth Coffee Roasters' owner, Alex Finkelstein, opened the spacious, welcoming coffee shop and roastery with the "goal of bringing specialty producer, single-origin coffee to the Hudson Valley and introducing people who might not know about specialty coffee to coffees that excite us". He recommends Beacon's hiking, quality restaurants, wine, and coffee of course! Alex loves roasting, sourcing, and coffee experimentation while being in an awesome community spot. Don't forget to purchase beans to brew at home!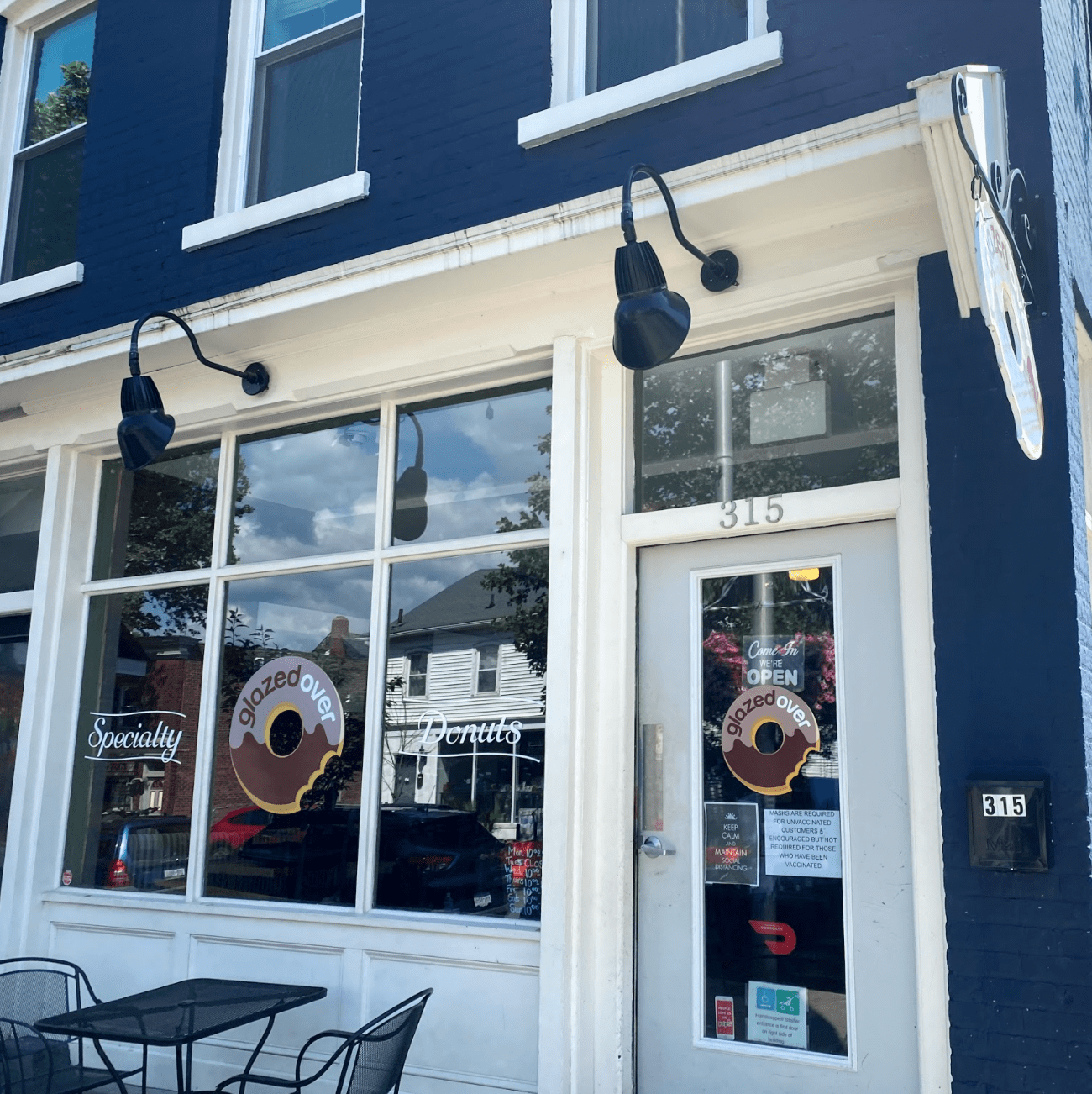 Glazed Over Donuts is a feast for the senses, selling yummy treats from donut ice cream sandwiches to donut sundaes. Guests can customize their donut toppings and glazes and even watch their creations being made fresh.
For a variety of culinary delights, visit the Hudson Valley Food Hall which has rotating food vendors selling summer favorites from ice cream to oysters.
Across the street from Beacon's beckoning waterfall, Hudson Valley Marshmallow Company also beckons with its marshmallows, graham crackers, and chocolates in a variety of flavors which you can take to go or create custom s'mores in store.
Quinn's Restaurant's retro decor brings diners back to the '70s but the delicious, fresh Japanese comfort food and lively music scene make everybody want to savor the atmosphere, meal, and community.
The Roundhouse restaurant is an elegant, expansive space with waterfall views and elevated cuisine. The patio, open spring through fall (weather permitting), provides a lovely outdoor atmosphere for snacks, beverages, or a full meal.
Visit Zora Dora's for refreshing handmade popsicles which are made in small batches with fresh, local, seasonal ingredients.
See More: A Day Trip to Tarrytown + Sleepy Hollow, NY
Where to Shop
Flora Good Times provides a literal breath of fresh air with fragrant plants and flowers in a dreamy, tranquil, greenhouse-esque shop. 
Located in a restored firehouse, Hudson Beach Glass sells stunning "functional and sculptural objects." The cozy yet expansive shop features a gallery, glass blowing demonstration studio, and vibrant, elegant glassware.
Let the records play at Hudson Valley Vinyl. The Hudson Valley's premier vintage vinyl record store buys, sells, and trades vinyl records, CDs, and more.
Lewis & Pine makes "beautiful, lightweight jewelry inspired in equal parts by modernist design principles and the simple elegance of nature." The clean, pretty shop also sells apothecary and home goods plus stationery. 
Nourish Natural Soap Company feels like a spa. Intentionally crafted handmade soaps, bath, and shower products adorn this curated shop which invites deep, soothing breaths of fresh scents. CEO and creator Sage Feighan shared, "We feel so blessed we've been so supported since opening. Here, everyone supports local business." 
Zakka Joy is a ray of sunshine gift shop featuring home and living supplies, stationery, toys, accessories, and a gift guide to help you find a unique, delightful gift for everyone on your list.