Talking to a licensed professional can provide comfort and advice when times are tough, and focusing on one's mental health has become more widely talked about as of late. Therapy sessions can focus on and improve any area of a person's life, ranging from personal coaching to couple's therapy. There are many local professionals who can help, so we have compiled a list of therapy businesses and mental health practices in Montclair for all of your mental health needs.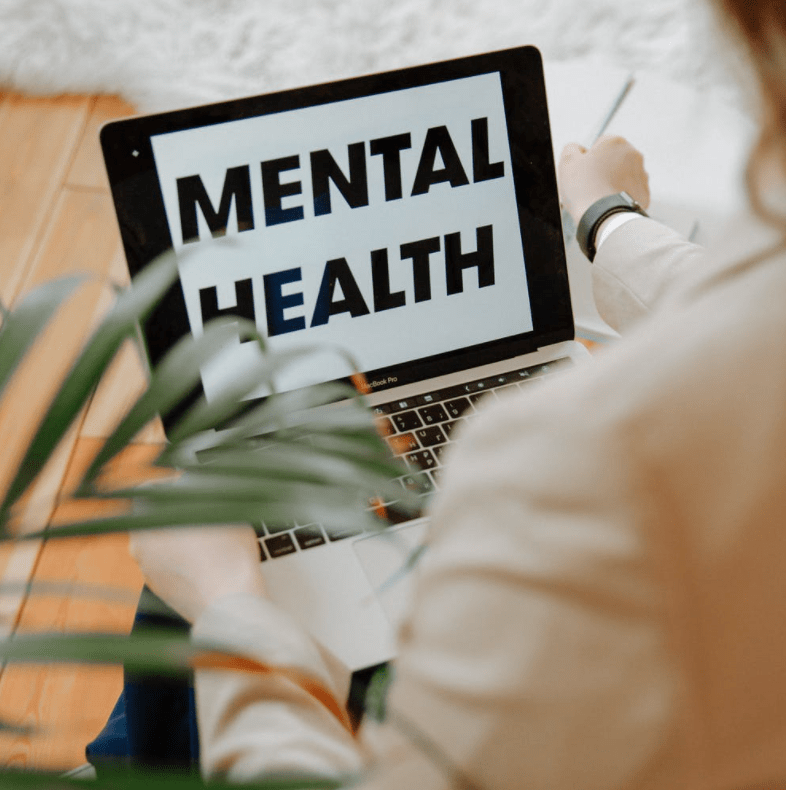 Disclaimer: This is a list compiled through research and our team's experiences + knowledge. If you would like to have your therapy practice added to the list, please email hello@hobokengirl.com.
Using evidence-based treatment, this psychotherapist helps patients with eating disorders, couples therapy (using emotionally-focused therapy), pregnancy and early parenthood, infertility, and trauma treatment. She offers 50-minute individual sessions and 60-minute family/couples sessions and offers teletherapy to meet individual needs. As well as her office in Montclair, Amy Edelstein is registered in New York and offers free consultations. 
Dr. Michelson is a licensed psychotherapist in both New Jersey and New York, and offers both private practice and consulting, as well as work in counseling centers, clinics, and hospitals. She is also on the faculty at Rutgers New Jersey Medical School, where she teaches psychiatrists how to help clients in extreme emotional distress both quickly and effectively.
Dr. Cohn is a published author and columnist and has also served as a special consultant to the Family Division of the New Jersey Superior Court in Ocean County, New Jersey, where her work focused on the emotional needs of children and parents through separation and divorce processes. Through this work, she developed a special parent education program and accompanying video for divorcing parents. She offers teletherapy for residents in New York and New Jersey as well as in-person sessions in her Montclair offices.  
Dr. Joseph is a psychologist who sees + treats people individually and in couples but mainly specializes in group therapy, which has become increasingly more needed during the pandemic. Dr. Joseph is currently in the process of forming a new in-person group for adults which will start in the fall of 2022.
Read More: Resources for the LGBTQ+ Community in North Jersey
Dr. Kathleen Williams has over 30 years of experience in the industry and offers treatment with a blend of spirituality, EMDR and Energy Psychology, and 12-step programs. She has conducted research about the intersection between spirituality and psychotherapy and also has a yoga teaching certification. She offers remote services, traditional talk therapy, thought field therapy, reiki, life force yoga, and spiritual psychotherapy.
Dr. Nicole Garcia and the team at Evolve Psychological Services have offices in both Montclair and New York City to help provide an array of treatment options. The team provides teletherapy and psychotherapy for couples, families, adults, children, and teens, and treatments include Eye Movement Desensitization and Reprocessing (EMDR) therapy and dialectical behavior therapy (DBT). Both options are effective in treating addictions, mood disorders, and more.   
Hope, in this case, stands for healing oneself through positivity and encouragement, and the office provides individual and family services for adolescents and adults. Pauline Montemayor, LCSW, tailors her approach to meet her clients' individual needs — specializing in anxiety disorders, mood disorders, behavioral/anger management issues, and trauma. She is trained in incorporating spiritual and religious beliefs into her practice, should clients wish to do so.  
With locations across the state (including Hoboken and Jersey City), this center offers a range of options, including couples therapy and individual therapy for adults, adolescents, and children. Treatment plans include neuropsychological evaluations, cognitive behavioral therapy, and emotionally focused therapy, among others. 
This all-women trio of therapists is available to offer both counseling and clinical supervision services. Counseling services are available for adults, children, and teenagers, and treatment areas include anger management, mood disorders, anxiety, eating disorders, peer relationships, and coping strategies. For candidates in the state of New Jersey, founder Joyce Mermini offers clinical supervision in areas like developing confidence, case review, ethical issues, and more. 
A certified supervisor teacher of other therapists, Michael Lepak is also an adjunct professor at Fordham University. He provides individual and couples counseling for a range of needs, including parenting support, grief counseling, stress and anger management. In terms of couples therapy, he uses Emotionally Focused Therapy, or EFT, which research suggests is highly effective in treating couples. 
Both in-person and teletherapy are available at this clinic, to accommodate both the pandemic and busy lifestyles. Treatment options include Eye Movement Desensitization and Reprocessing (EMDR) therapy, which is effective for a range of mood disorders), dialectical behavioral therapy-informed, somatic experience therapy, and more. These treatments are designed to treat mood disorders, trauma and sexual and physical abuse, and more. The rate at MJC Psychotherapy is $180 per session, with a sliding scale available. 
My Therapist NJ | 8 Hillside Avenue, Suite 207
Josh Taffet, LCSW, deals with issues including anxiety, depression, LGBT issues, self-esteem, and relationship issues. Primarily, his therapy style is centered around Rogerian therapy, which is also known as person-centered therapy, and, when necessary, he includes CBT and other forms of therapy. Taffet offers free consultations, and teletherapy is also available.   
This pair of professionals has been in practice for over 25 years, and they treat an array of conditions like adult ADD/ADHD, personality disorders, self-esteem issues, and more. Office hours are listed as Monday through Thursday from 7:30AM until 8PM, and Fridays until 2PM. Mario and Rona LoPresti use an array of techniques, including hypnosis, as forms of treatment.  
See More: Disability Resources in New Jersey
This psychotherapist can help with a variety of issues, including relationship struggles, emotional issues, and family life challenges. Physical well-being, spirituality, and work and career counseling are also available with Suzanne Farkas, who typically works with adults. Farkas uses psychodynamic, mindfulness, and CBT modalities and Accelerated Resolution Therapy (ART) to treat a range of mental health issues. 
Mark Richardson LCSW, has eight years of experience working in hospital-based mental health settings (both inpatient and outpatient). There, he treated a range of mental health issues like crisis intervention, severe and persistent psychiatric illness, mood disorders, PTSD, family conflicts, and identity and phase-of-life issues. Richardson aims to help treat the different ways trauma affects a human life over time and uses EMDR and somatic experiences to help his patients.